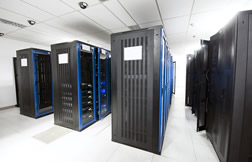 Orbitel Group will work collaboratively with your IT and facilities teams to create a custom data center cabling design to meet your budget and telecommunication needs. Your company will have a single point of contact, a project manager that will manage the project from planning stages throughout the process of implementation. Orbitel Group has a team of highly trained engineers, technicians and project managers to manage your data center cabling installation, maintenance and management.

We will coordinate and schedule your project activities outside of normal business hours if that is needed in order to minimize interruptions to your business.

Our goal is to ensure the development and implementation of optimal network cabling solutions based on your needs and budget. We are committed to providing you with innovative solutions of highest quality with extensive guarantee of our work.
Feel free to contact us and tell us more about your next cabling project and requirements. We provide free site surveys and project estimates.