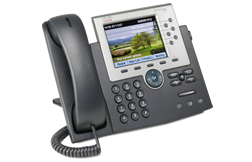 Orbitel Group installs phone systems, voicemail, and performs all the necessary operations to inside wiring to ensure optimum functioning of your business phone system.

Business Phones Sales
Do you need a Business Phone system for your small business? Orbitel Group offers installation and maintenance of Voice over IP (VoIP) systems and hosted voice solutions.

• VoIP Telephone Systems Installation and Set Up
• On-Premise or Hosted (Outsourced) VoIP
• Telephone Jacks Installation and Repair

Voice Network Wiring
• Telephone Wiring Systems: Cat 3, Cat 5, Cat 6 Cable Installation
• Wiring Block Termination
• Testing and Certification

Feel free to contact us and tell us more about your phone systems project and requirements. We provide free site surveys and project estimates.